Upcoming Events
Nothing Yet
Check Back Soon!
Past Events
Holiday Service Event 12/9/17 -
Every year, Team 224 helps the FISH Hospitality Program organize the giving of gifts to less fortunate families throughout Middlesex County. On December 8, 2017 we visited the Mount Virgin School to setup the event. The following the team helped run the event and distribute the gifts to children as Santa's helpers. New team members demonstrated their VEX robots and spread the joy of STEAM. To find out more about FISH visit fishhospitality.org.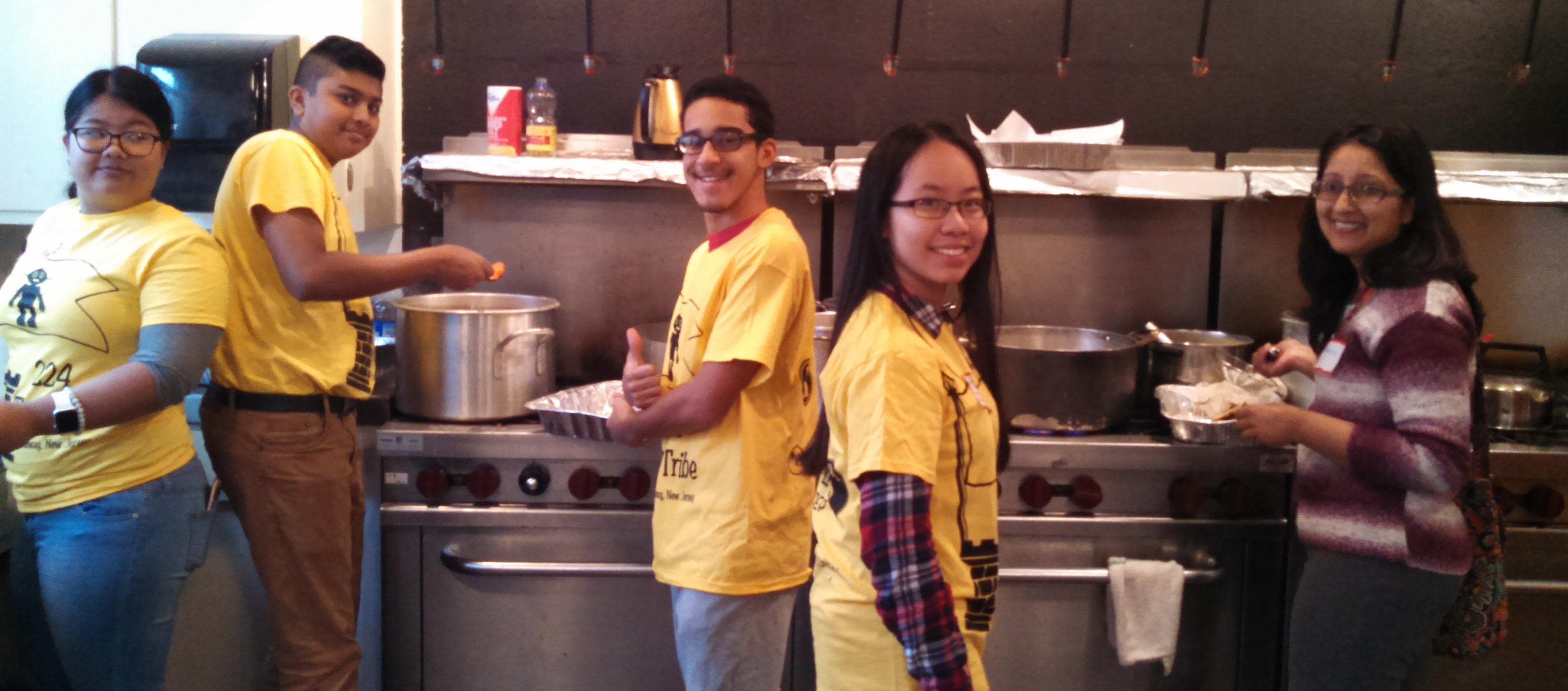 Piscataway Codes 12/9/17 -
During the second annual Piscataway Codes event at T. Schor Middle School, members of Team 224 volunteered at multiple workshops to help spread STEAM to elementary and middle schoolers. Members taught about basic algorithms, problem solving, and simple coding through activities like Scratch and puzzle games. The team also let middle-schoolers drive and shoot foam dodgeballs with the 2016 robot.
NJ Maker's Day 3/10/18 -
Piscataway Public Library hosts the annual NJ Maker's day to introduce youth in our community to STEM. We will be showing our robot at the event. More information can be found here.